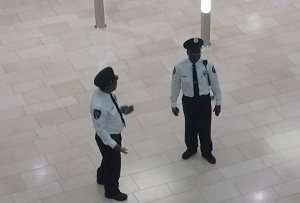 There isn't much incentive to make a career working within one of the big security agencies. Even when an officer works his way up the ranks he will all-too-often become a human resource drone stuck behind a desk where he mostly tries to keep each shift staffed with a warm body.
So how much does it cost to get away from the big security companies and start a security company?
The low cost of entry presents one of the most attractive components of starting a business in the security industry. There are few upfront costs because running a security company requires very little in capital assets. Also the security business owner may choose to work one of his own standing posts. This allows him to continue earning an income without building in overhead for his own salary. Using this strategy he keeps upfront costs low while he builds his company. Here is a breakdown of the minimum required upfront cost.
--> READ MORE